Affordable Housing has come a long way in the last 36 years, and so has Sherman Carter Barnhart Architects.
When the Lexington Housing Authority hired Sherman Carter Barnhart in the mid-80s, they were looking to change the face and stigma of the typical public housing authority look of barracks — long, two-story, rectangular buildings with no air-conditioning and an institutional  appearance. 
Our collaboration over the years has transformed public housing into affordable housing that's indistinguishable from today's market rate, private developments.
For over three decades, Sherman Carter Barnhart has made it our purpose-driven mission to bring about real change to affordable housing developments. 
We look forward to the opportunities that await us as we continue our partnership with our clients.    
Soon, we'll be sharing some of our accomplishments, experiences and learned lessons, which are previewed below. 
We hope you'll follow along with us.
If you haven't met them already, we'll introduce you to our affordable housing team — Kevin Matthews and Brandon Ward. Kevin, a principal in the firm, and Brandon, an associate principal, are currently working with clients in Kentucky, Missouri, Tennessee and Illinois and have decades of experience between them. They don't view their roles as being limited to design. They often remain advocates and partners years after a building is designed and built. 
We'll highlight some of Sherman Carter's affordable housing work from the past decade. We have successfully worked throughout the Southeast, Midwest, and Eastern regions of the country, including 23 public housing authorities in 12 states. We'll show you what we've done, and illustrate how our techniques might help your housing authority.
Public-Private Partnerships
We'll explain how the process has worked for us, and when it might be right for your region.  
Communication and Neighborhood Connectivity
We'll show you how our designs seamlessly connect existing neighborhoods with affordable housing developments, and we'll explain how we strive to make communication with clients easy.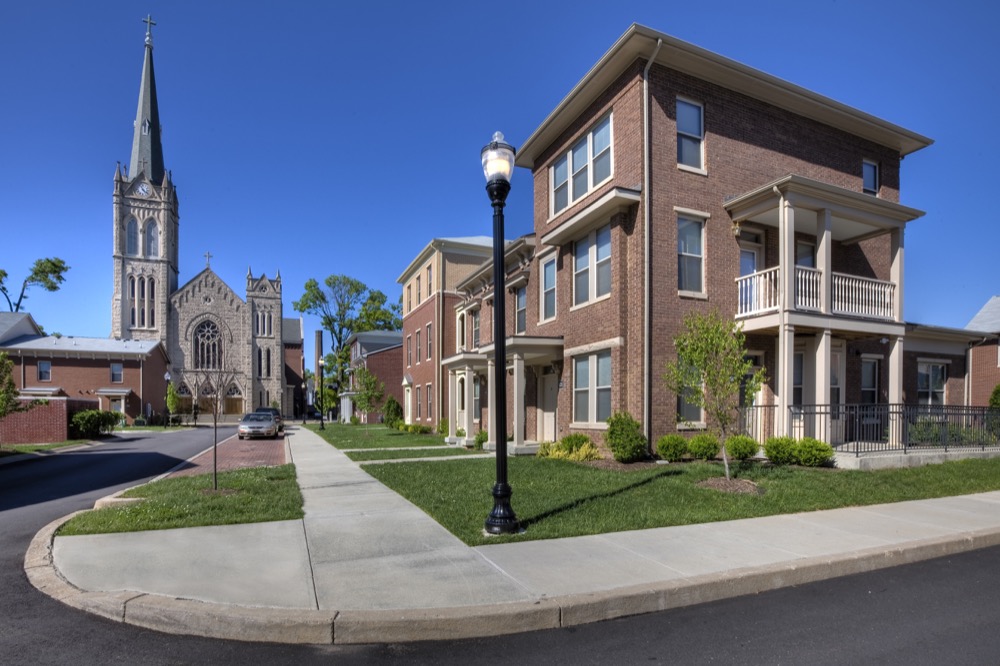 If you haven't already, sign up for our email newsletter in the form below so you can follow along as we share more about affordable housing design. Be sure to follow and like us on Facebook, Instagram, Twitter and LinkedIn. And if you're interested in learning more, please reach out. We look forward to talking with you.